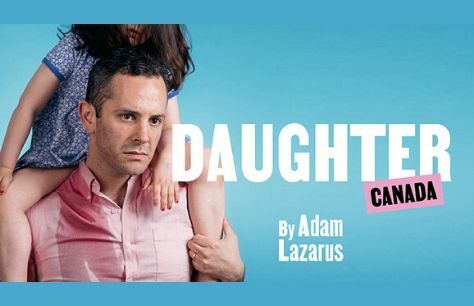 Daughter Tickets
Battersea Arts Centre, London
Venue info
Running time: 1hr 10min
Age Restrictions: This production is recommended for ages 16+.
This show uncovers the dark ingrained misogyny in the world.
Adam Lazarus plays The Father in this darkly satirical piece distilled into the figure of a very funny, engaging and deeply troubled man.

Through his powerful account of fatherhood, violence and love, we come to recognize the ingrained misogyny we see everywhere — within society, within our communities, and perhaps, for some of us, within ourselves.

Performed by Adam Lazarus and directed by Ann-Marie Kerr, Daughter became one of the most talked about shows at the Edinburgh Festival Fringe 2018. This powerhouse performance pulls no punches as it confronts toxic masculinity head on.

Daughter aims to open-up a conversation. Every performance is followed by a discussion with the show's producer, The Theatre Centre's Artistic Director Aislinn Rose.

Relaxed Performances All performances will be Relaxed. At Battersea Arts Centre, this means that you are free to move about, make noise and come and go during the show. Latecomers will be permitted – this might be at specific points in the performance agreed with the artists. It does not mean that light and sound effects have been changed.
---
March 2020

Monday
Tuesday
Wednesday
Thursday
Friday
Saturday
Sunday